MPH Vostok today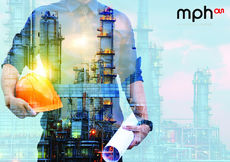 The constant priority of MPH remains to achieve maximum efficiency of cooperation for our clients and partners.
MPH Vostok is a participant in major international projects: Amur Gas Processing Plant, Amur Gas Chemical Complex, Baltic Gas Processing Plant, Arctic LNG 2, Turkish Stream, PAKS and others.
We have strengthened and expanded our own team. Our customers can still be confident that their growing needs will be quickly and efficiently met.
Today our company has hundreds of examples of successful participation in major projects in the field of energy, infrastructure development, transport and high technologies.
We are proud of strong partnerships with our customers, ability to build confidential relations with candidates, undisputable high quality of services and qualification of our team.
2019 - 2020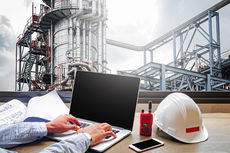 2019 is the start of cooperation with a new unique Russian LNG project - Arctic LNG 2. MPH's experience is in demand for the many challenges that this project poses. Project brings together an international team of engineers from Russia, Western Europe and China to work in China. MPH mobilizes consultants of 18 different nationalities. Work is being carried out at 6 shipyards located in China. The project is facing unprecedented logistical challenges due to closed borders, quarantines and flight cancellations due to the COVID-19 pandemic.
Also, this period is marked by an increase in activity in the Far East region and, in particular, in the construction project of the Amur Gas Processing Plant. No less noticeable are the projects led by Rosatom - construction of nuclear power plants abroad. For these projects, MPH Vostok performs an international search and selection of unique highly qualified specialists, top and middle management, conducts market research.
The end of 2019 and the next 2 years is a challenging period of overcoming the difficulties and restrictions imposed by COVID-19. Despite all the challenges, MPH uninterruptedly and rigorously fulfills all contractual obligations to Customers, Employees and Contractors.
2017 - 2018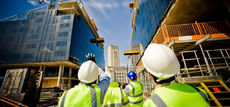 Having received Rostrud accreditation back in 2016, in 2017 MPH widely presented a new service to the professional community - the provision of temporary employees.
Now, in order to quickly solve the problem of a shortage of project personnel, reduce the risks of downtime, reduce the amount of administrative work and costs associated with HR records keeping and accounting support, it is enough to transfer the solution of these issues to MPH.
MPH is an accredited Private Employment Agency and a member of Association of Private Employment Agencies, and contributes a lot to the development of the civilized market of temporary staffing.

Large Russian and international companies entrust HR, accounting and administrative support to MPH based on the results of multi-stage competitive selection, which is a clear evidence of the high quality and reliability of our services.
In 2018, we are celebrating the 10th anniversary of the company's operation in Russia.
2015 - 2016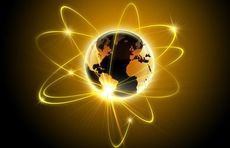 MPH develops its activity by gaining confidence of new customers and keeping strong partnership with long-term customers.
The company entered the nuclear sector by signing the contract with State Corporation Rosatom.
Nowadays our company is a part of global network located in 54 countries, and it continues its growth in the field of provision of technical assistance and recruitment.
Our Customers benefit from providing international infrastructure and multifunctional services to promote business development in the global arena, access to the international labor market, and modern HR technologies.
2013 - 2014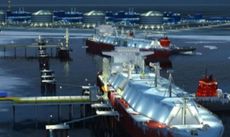 MPH starts active collaboration in the field of recruitment & technical assistance for the largest investment project in Russia – Yamal LNG construction project.
Besides, company becomes a service provider for the project of modules fabrication in South-East Asia – in China, Philippines, Indonesia.
Registration of subdivision in Salekhard (Yamal peninsula).
Oil & Gas projects remain the main focus of our activity. At the same time the availability of the resources, technologies and experience created a huge potential for entering new markets.
MPH started long-term partnership with a large number of new customers, and therefore firmly established itself in the energy efficiency, building materials production, industrial equipment production and automotive sectors.
Aiming to support numerous customers, MPH is expanding its own staff, paying particular attention to staff training.
2011 - 2012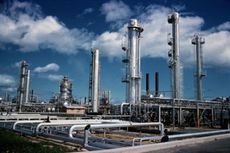 MPH continues to provide comprehensive support to the growing customer pool.
Continuous improvement of work methods with clients allows us to manage complex unique tasks in the field of recruitment, technical assistance and the provision of labor resources in target industries.
MPH is in demand on two large projects of its key international partner – Total E&P - Shtokman Gas Condensate Field Development project and Kharyaga Field Development project.
In 2011, MPH becomes an approved supplier of recruiting and staffing services for the Lafarge cement plant construction project in Kaluga Region.
In the same year, MPH begins to participate in various investment and construction projects of the SIBUR holding, supporting company's projects throughout Russia and at all stages: design, construction, commissioning or operation.
Quality of services remains our priority. MPH is proud to confirm compliance with the ISO 9001: 2008 quality management system standards.
In 2011 MPH-CIFAL RUS becomes a part of international engineering company Assystem (www.assystem.com)
2008 - 2010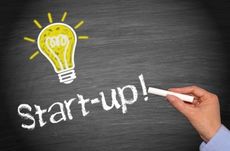 In 2008 international company MPH Group starts showing interest to entering the Russian market.
Noticing the growing demand of the Russian energy market for effective HR solutions, ways to strengthen the expertise of project teams, finding flexible and effective solutions to mobilize personnel for projects, MPH enters the Russian market to assist customers in their development and growth.
1985 Company created in France and started international development within the Oil&Gas sphere
1987 Development of the Nuclear sector. Development of the Energy & Petrochemical sectors. Establishment of the branches in Cherbourg and Marcel (France)
1995 Development of the Naval Construction sector
1996 Development of the Nuclear sector (waste management). Establishment of the branch in Bagnols-sur-Ceze.
1998 Development of the Oil&Gas sector in South-East Asia. Establishment of the branch in Thailand.
2001 – 2003 Business development in UAE. Establishment of the branch in Abu-Dhabi.
2004 Establishment of the branches in Qatar, UK, Nigeria
2005 Establishment of the branch in Mauritania (OGES – Oil&Gas Engineering Services)
2006 Establishment of the branch in Algeria and a subdivision in Pierrelatte (France)
2007 Acquisition of the SERIACAM (Project Design Office). Establishment of the branch in Lion (France), Angola.
2008 – 2009 Establishment of new subsidiaries in USA, Russia, Kazakhstan, Saudi Arabia, Yemen, Indonesia, Belgium
2010 Establishment of new subsidiaries in Spain, Korea, Brazil, Finland.
2011 MPH acquired by Assystem Group, a French Engineering Company with over 50 years of experience in designing and developing products and services in industrial engineering
2012 Opened office in Malaysia
2013 Opened offices in Singapore and increased operations throughout South East Asia
2015 Began operations in China